Monday to Saturday - by appointment, 1 mile outside Dunmanway.
Phone +353 86 300 1711
Email jrfeelingsounds@gmail.com
Address: Cloontiquirk, Dunmanway, Co. Cork
Alternatively please use our contact page Contact us
Feeling Sounds
Tibetan Singing Bowls
Relaxation and Meditation - also available online
Mastering your mind and thoughts with ancient sounds.
Welcome to Feeling Sounds offering a relaxing form of meditation based on the ancient Buddhist traditions using Tibetan singing bowls.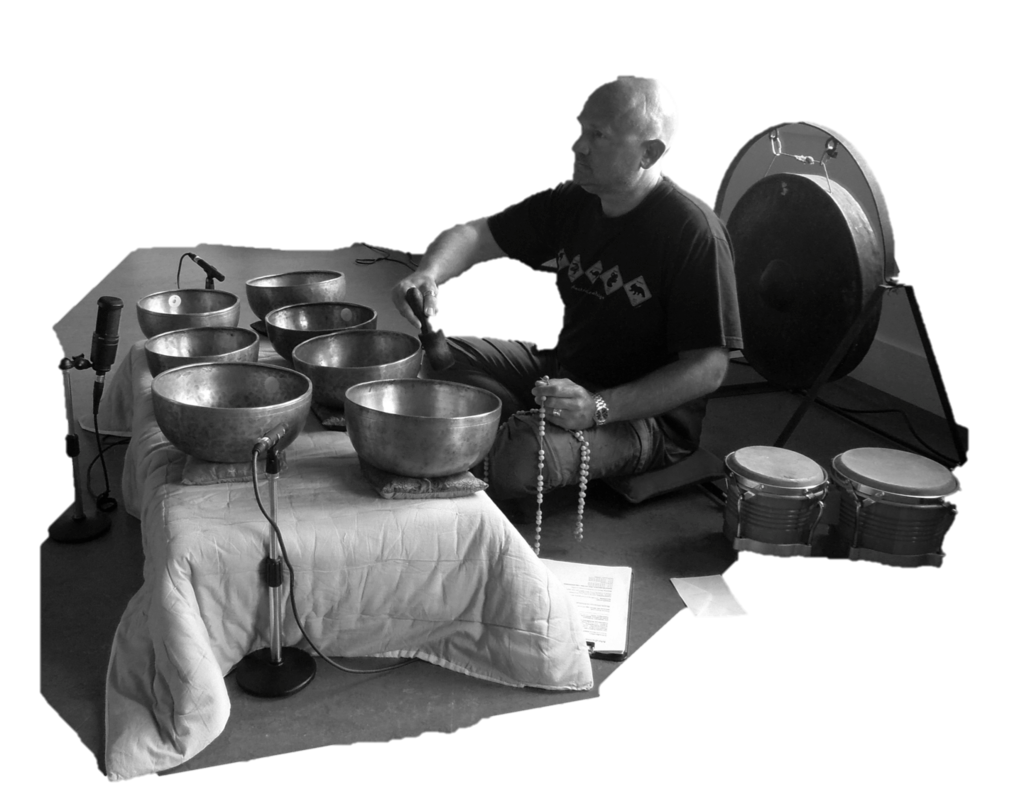 The quality of your thoughts determines the qualitiy of your life. How we think and feel about the events in our lives, our reactions, are within our control and depend on the ability to maintain a calm mind. A detached mind is the key to relieving stress and helping your body rebalance naturally.
Tibetan singing bowls are soothing and create a healing state of consciousness through accessing a meditative state. These states of deep relaxation create spaces, intervals, where the soothing sounds and thought exercises help the mind and body to regenerate and enjoy a resourceful state.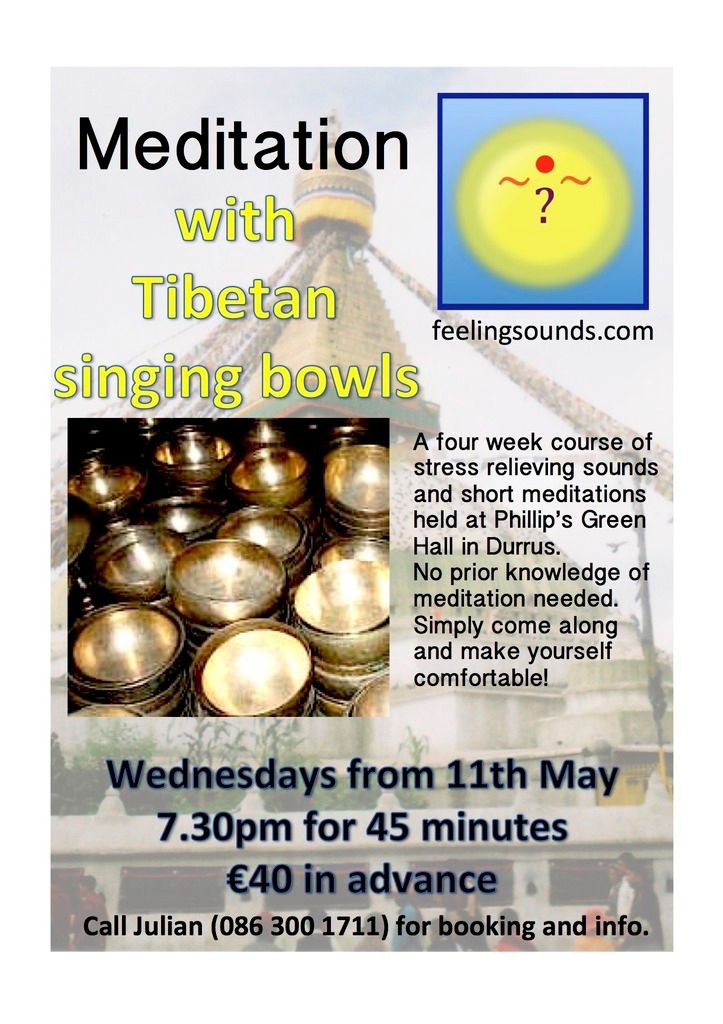 Whilst the sound of bowls has a soothing effect and invokes a healing state of consciousness, the therapist can also put the bowls directly on the body where their vibrations ease stiff or aching joints or muscles.
An "aura scan" informs each session and helps determine the best and most appropriate combination of bowls and exercises on an individual basis.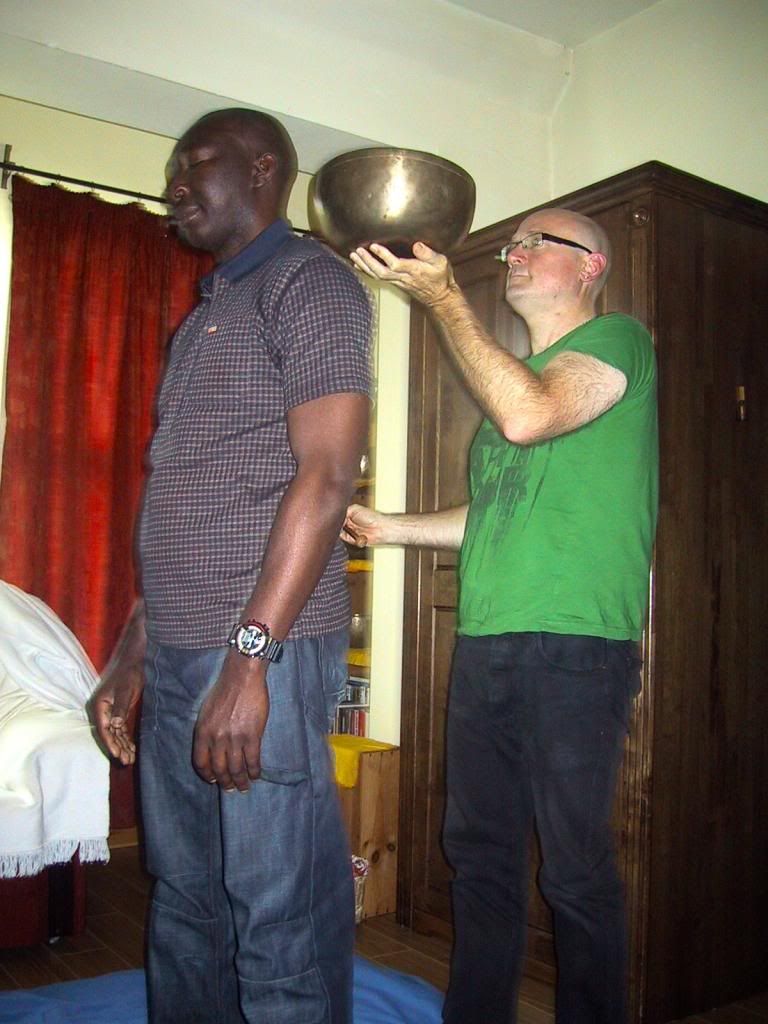 A session always involves some still or silent meditation and is extremely relaxing. Sometimes visualisation complements a guided meditation to help the process. This depends entirely on the needs of the client.
Sessions are very informal but remain within the professional boundaries of such complementary therapies. I keep all discussion and recording in the strictest confidence.
I hope you enjoy exploring this site. If you like what you see and hear then please consider liking and sharing Feeling Sounds on Facebook!
Simple Breathing Meditation
This is a very short example of a guided breathing meditation. Use headphones or stereo loudspeakers to listen, sitting in a comfortable chair or lying down. Start at a low volume and increase it to a comfortable level. Then simply allow yourself to relax and enjoy the sounds.
Please don't listen whilst driving or operating machinery of any sort.
"The one thing I miss most after moving away from Cork is Julian's Singing Bowls treatments. His
work is outstanding. Highly recommended."
Frank, Galway